Indiana Top 5:
Today I am profiling the legal websites from the Hoosier State.  In terms of legal website design, Indiana is average at best.  None of these sites would even make the top 5 in Kansas City!   That said the Indiana top 5 are all nice sites and deserving of recognition.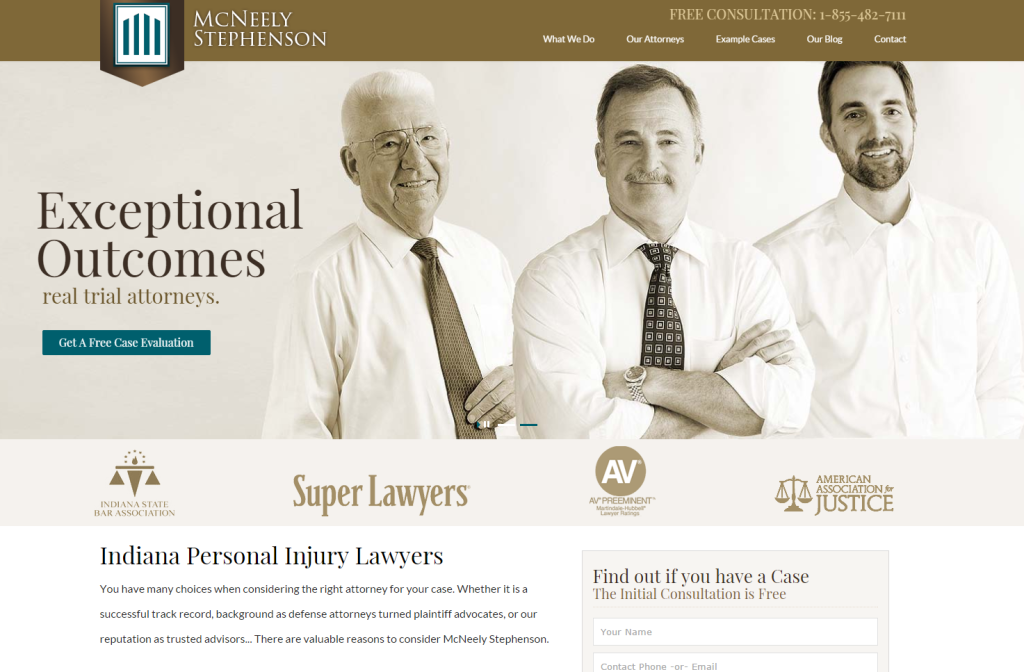 #1  McNeely Stephenson 
Very nice website from upstart Gladiator Marketing.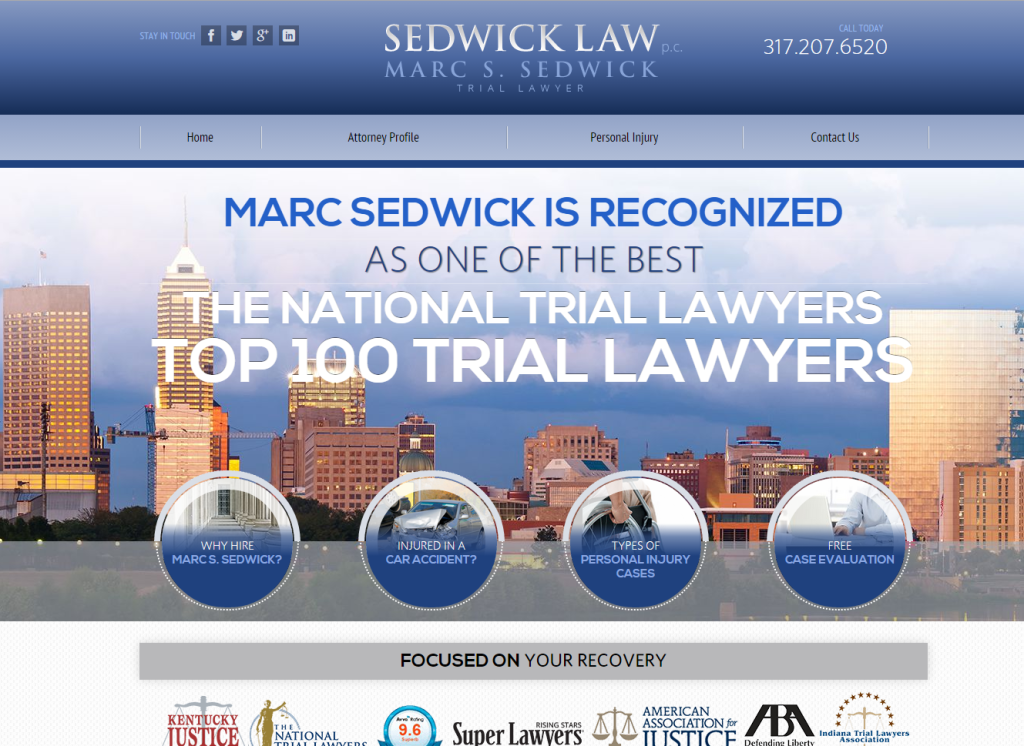 #2 Sedwick Law 
A great looking website from Scorpion Design.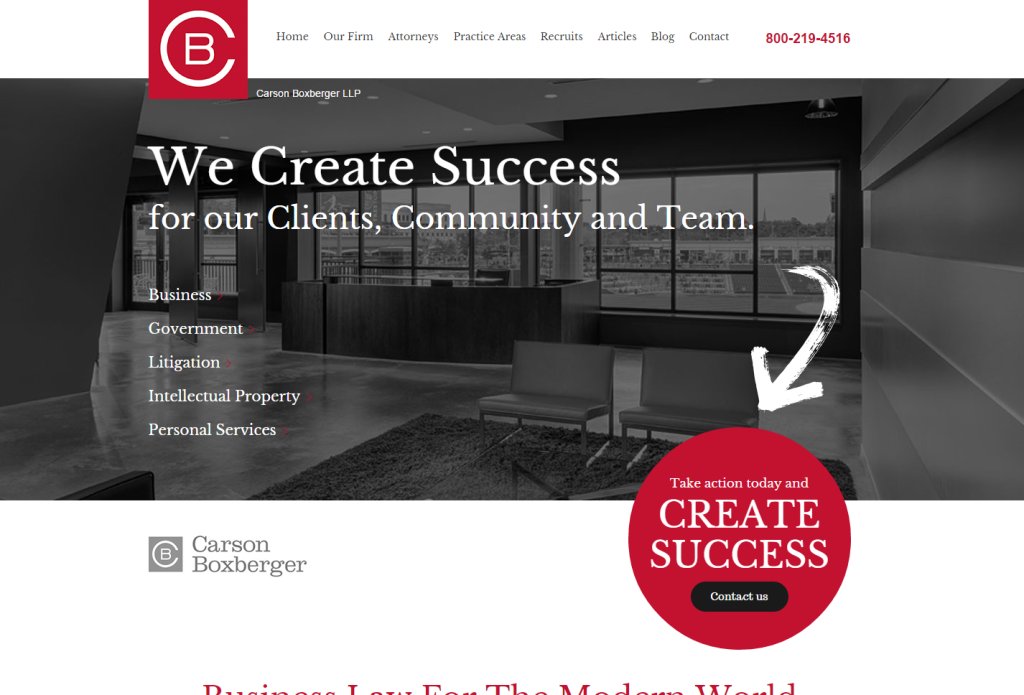 #3  Carson Boxberger 
Great looking business law website in Fort Wayne.   New modern design from FindLaw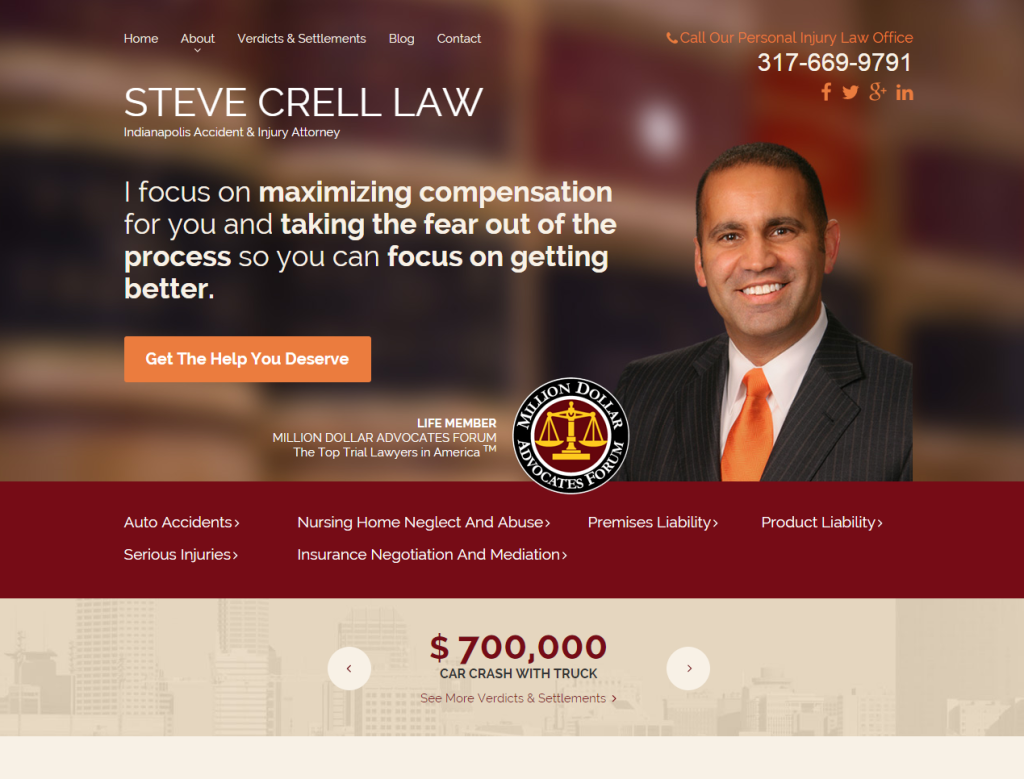 #4  Steve Crell
One of the nicest injury websites in the hoosier State.   Newer FindLaw site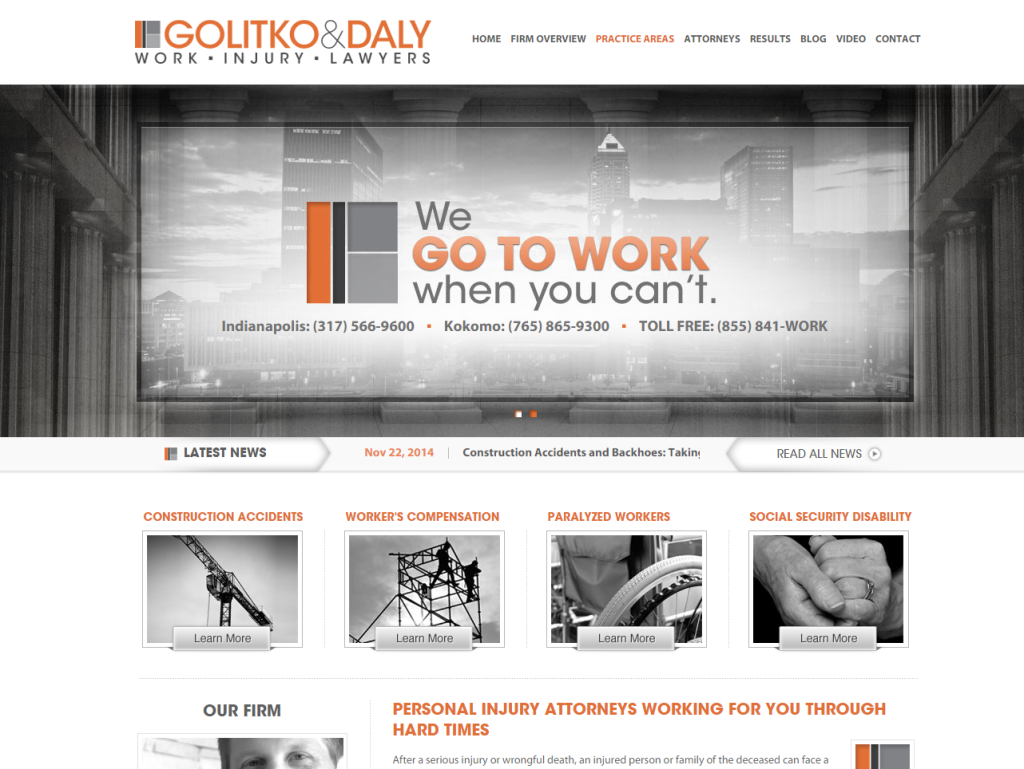 #5 Golitko & Daly
A very nice effort from Einstein design – who knew they were still around?
Honorable Mention
www.trinjurylaw.com/  A great effort from Justia
www.smithlaw.bz/  One of the best designs from Justia
www.sevenishlaw.com/  Nice site from consultwebs
www.indianaadoption.com/  Top adoption firm in the country has a very nice FindLaw site
www.lawindianapolis.com/  Very clean PI site
www.2keller.com/  Nice PI site with offices in New Mexico as well