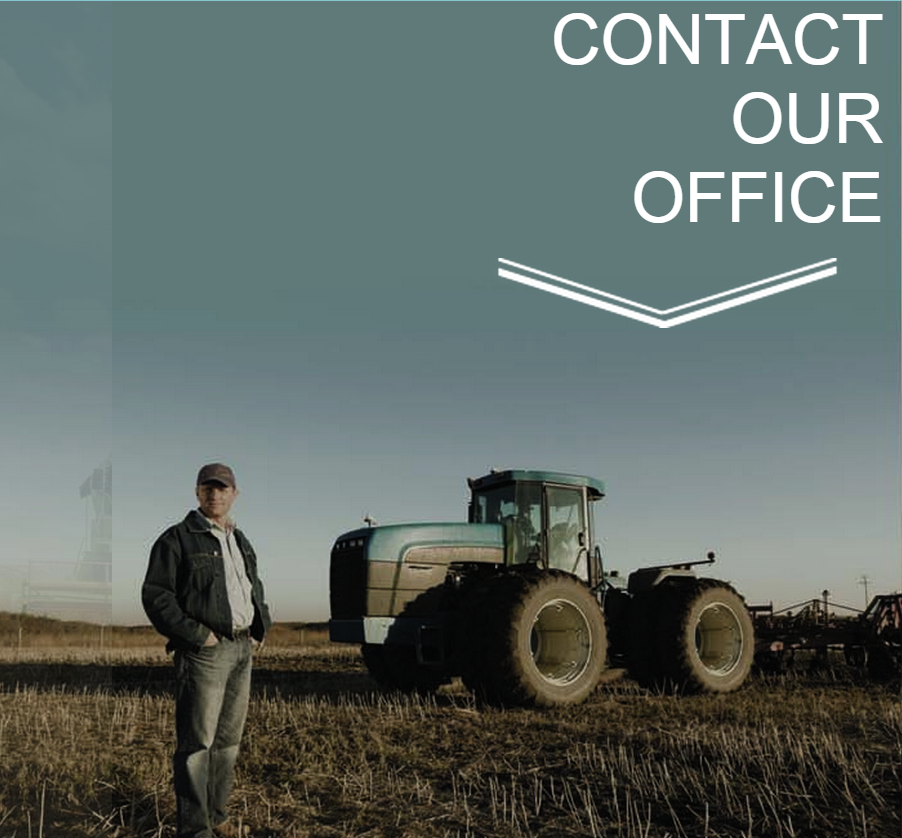 This week I profile the sites of North Dakota.   While the State is experiencing quite a boom in oil, the State is still far behind when it comes to legal website design.  The Brazil site from FindLaw really stands out in a very weak field.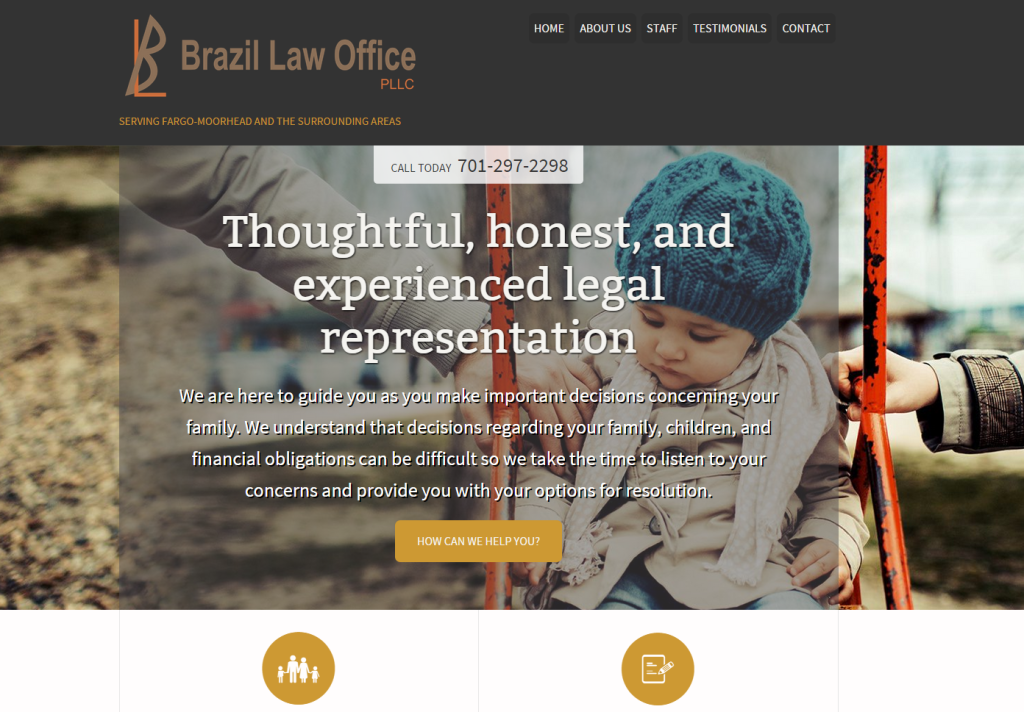 #1 Brazil Law Office
A very good looking family law site that would be the top family law site in lots of States.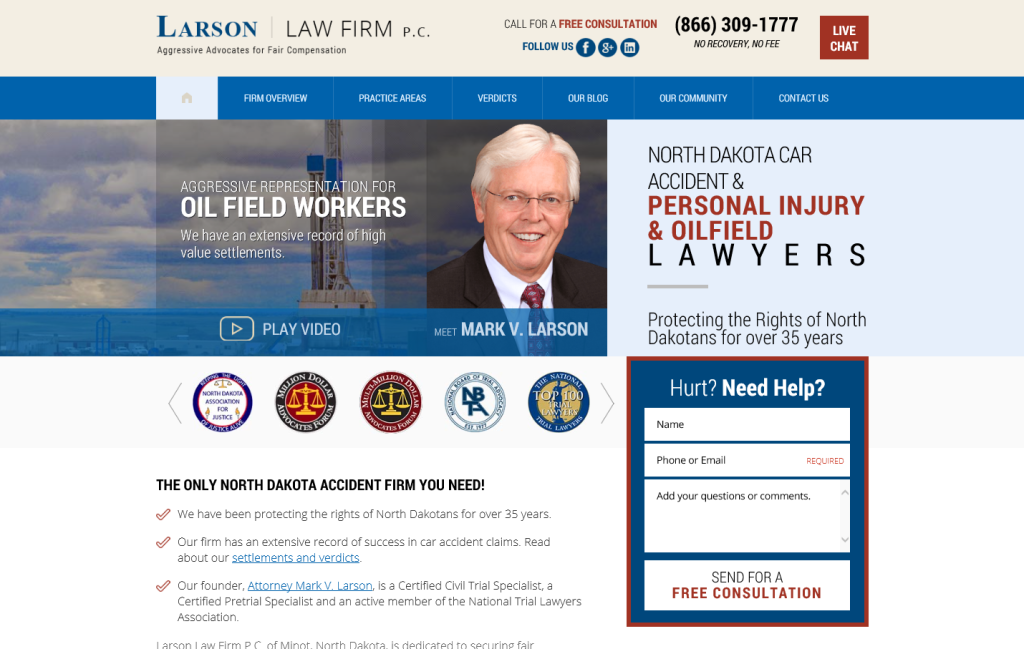 #2 Larson Law Firm
Nice looking personal injury site in Minot North Dakota.  Definitely stands out in North Dakota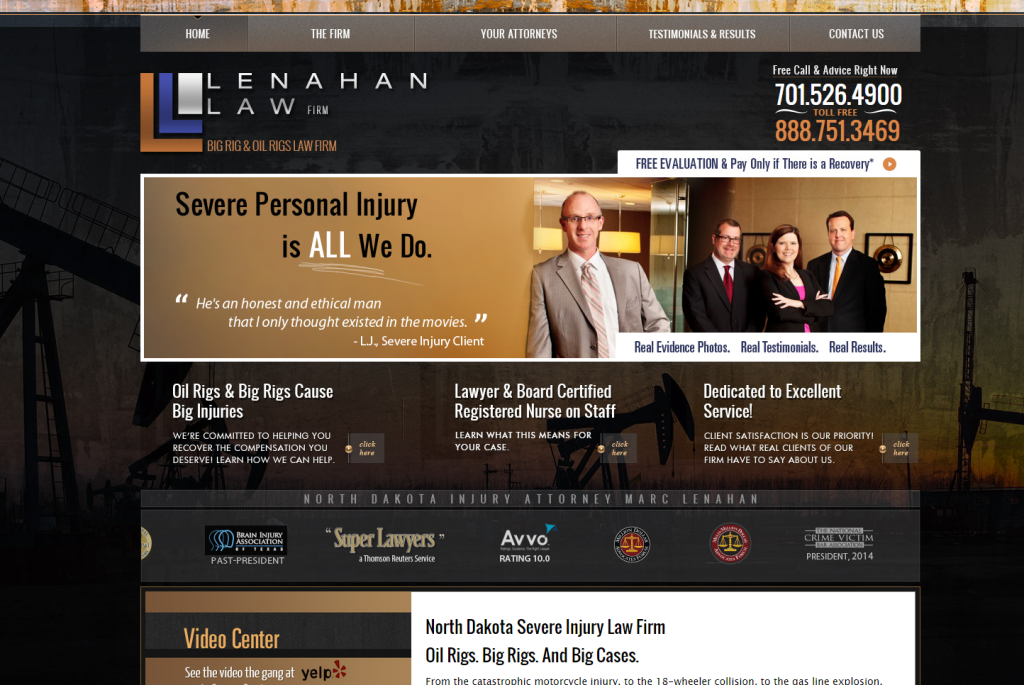 #3 Lenahan Law Firm
Nice site from Scorpion Design.
 #5 Zimmerman Law
I have never been to North Dakota but this is about how I would picture it.
#5 Traynor Law Firm
A very average Justia site with good visibility.