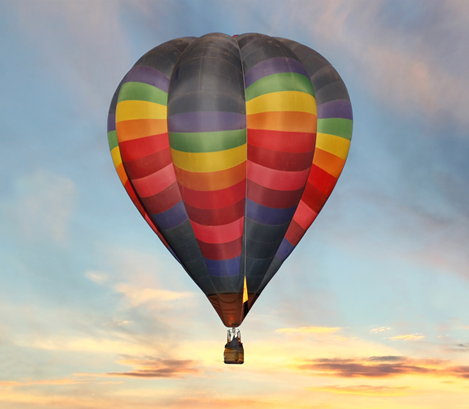 Today I profile the best legal websites in the Land of Enchantment – New Mexico.  Albuquerque used to be the home of Alllaw.com.   The company changed its name to Sonic SEO, sold off their legal directory to Nolo and no longer focuses on the legal market whatsoever.   FindLaw, Lexis, and Justia each have a large presence in the State.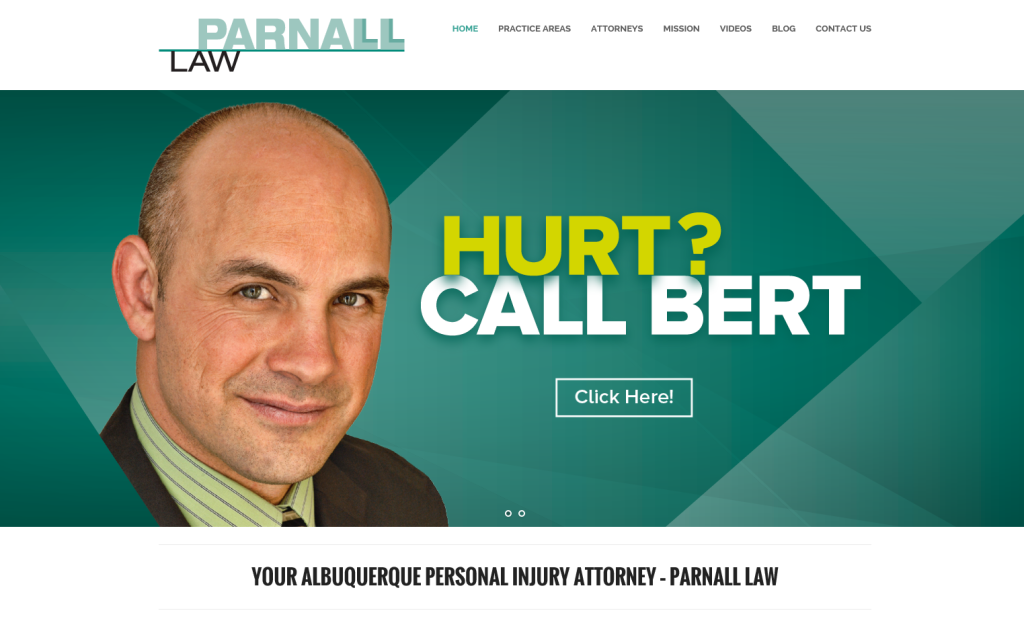 #1 Parnall Law
Great site from the top local web designer in Albuquerque – Simply Design Inc.   Features a long form design and eye catching graphics above the fold.  A very nice website.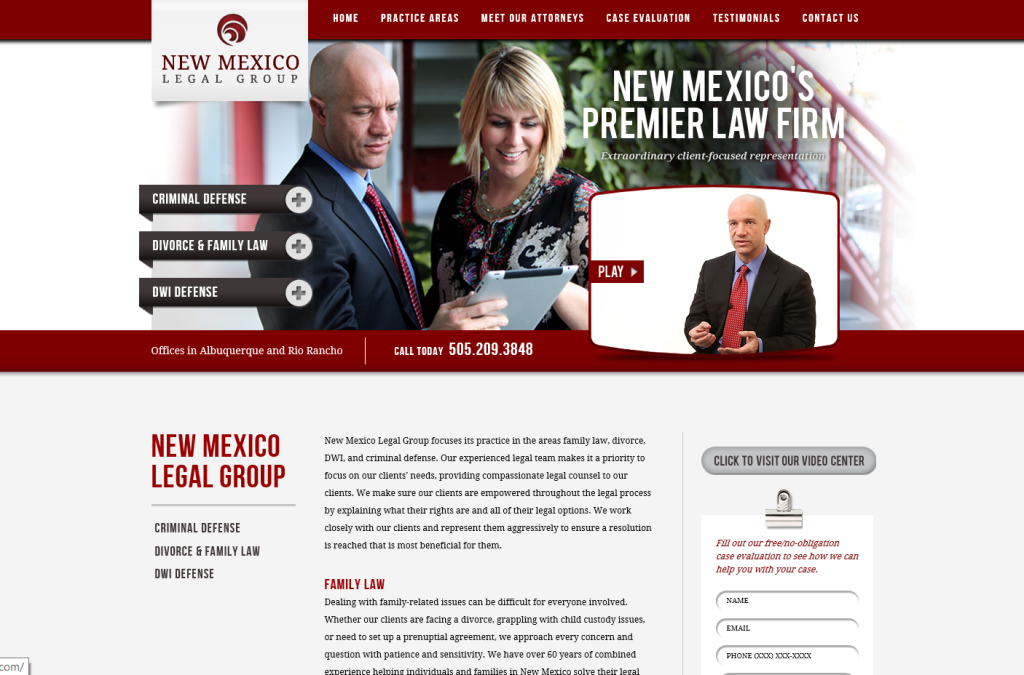 #2 New Mexico Legal Group
Perhaps the most visible legal website in all of New Mexico as it has a leading presence for family law, DUI, and criminal law for the past 3 years.   Each practice area has its own custom navigation, giving visitors the impression of focus.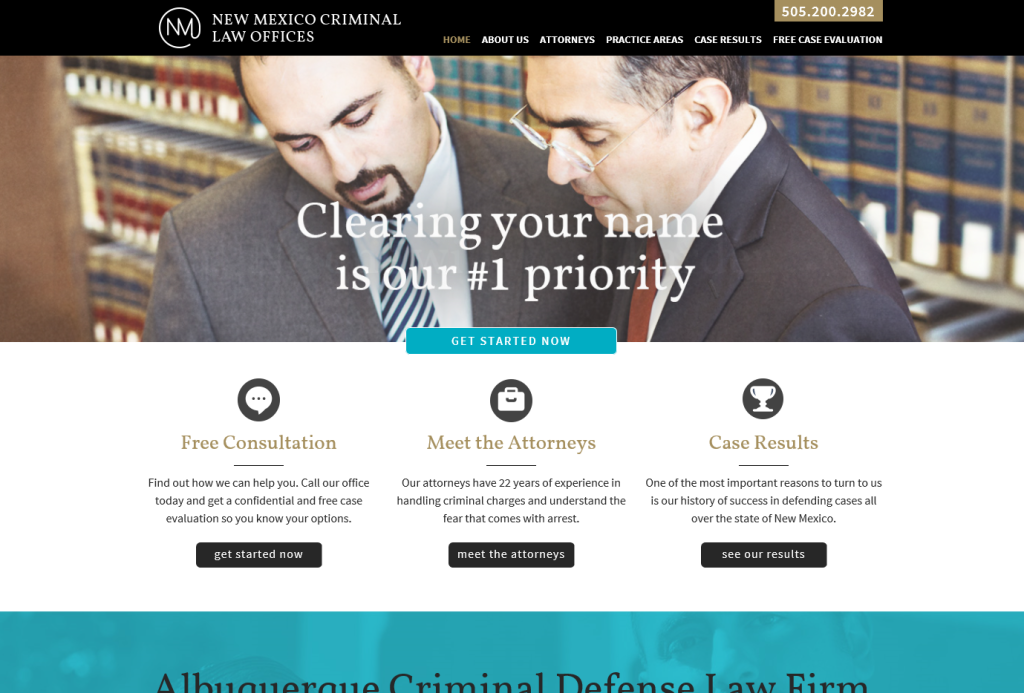 #3 New Mexico Criminal Law Offices
New site has great visibility in most Albuquerque criminal law searches.   Site includes some great content, including an interactive map of marijuana possession offenses in the United States.
#4 McKelvey Law Firm
Very nice site from James Publishing.   Very cool looking New Mexico imagery rotates in the Home page slider.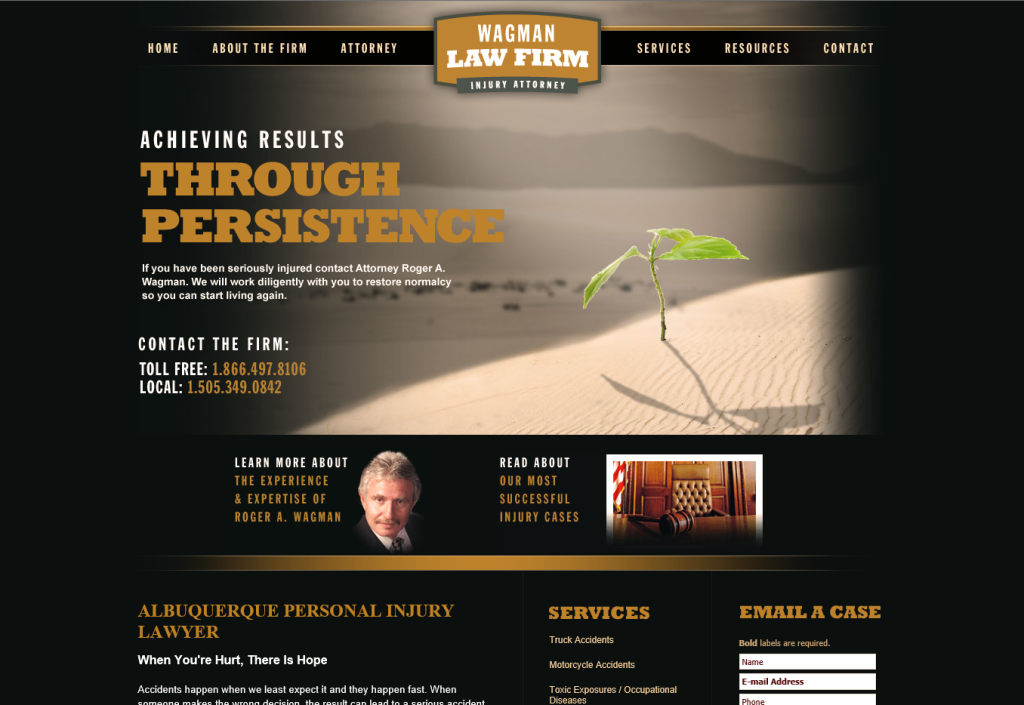 #5 Wagman Law Firm
Great conceptual design from FindLaw – using the ting sapling in the desert to show persistence.
Honorable Mention:
http://www.davisinjurylawfirm.com/   Very solid WP design
http://www.albuquerquedisability.com/  Good looking disability website
http://www.lascruceslawoffice.com/  Best looking site in Las Cruces.
http://www.nmlaborlaw.com/  Good findlaw employment site
https://montand.com/  Very clean site from Mindshare
http://www.sbcw-law.com/  Utilizes nice custom photography of firm.
http://www.thefinelawfirm.com/   Good looking Justia site
http://www.goodwinlawoffices.com/   My favorite Scorpion site in the State
http://ronbell.com Modern style design is a bit busy though