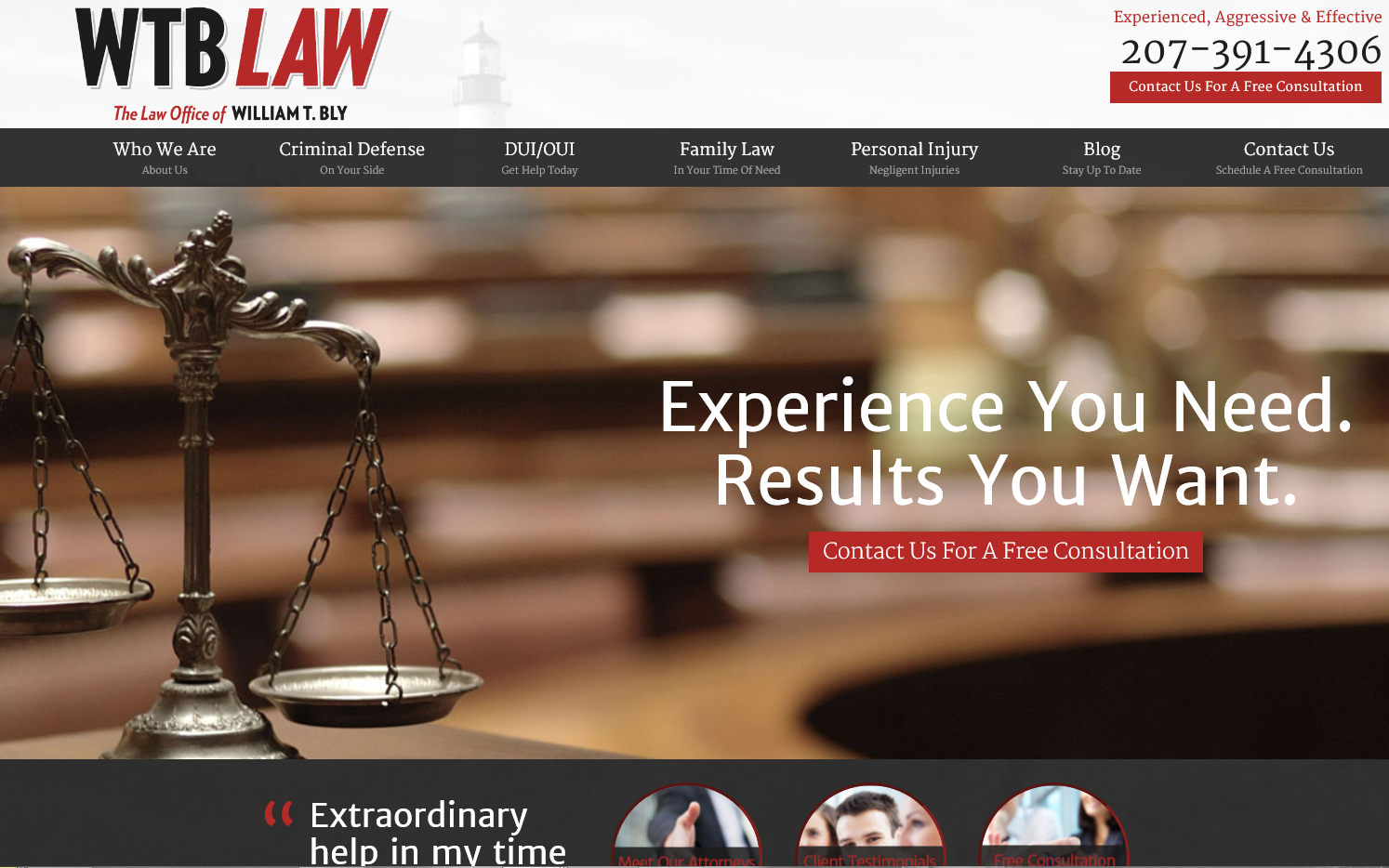 Maine is not necessarily a hot bed of legal marketing activity.   With no large competitive metro areas, there are very few content rich websites in the State.   There are a handful of Justia and FindLaw sites though.    Maine is home to a couple of famous attorneys – Mary Bonauto, the lead counsel for GLADD who has spearheaded the legal drive for marriage equality in this country and Mark Dyer a Lewiston attorney who survived a polar bear attack.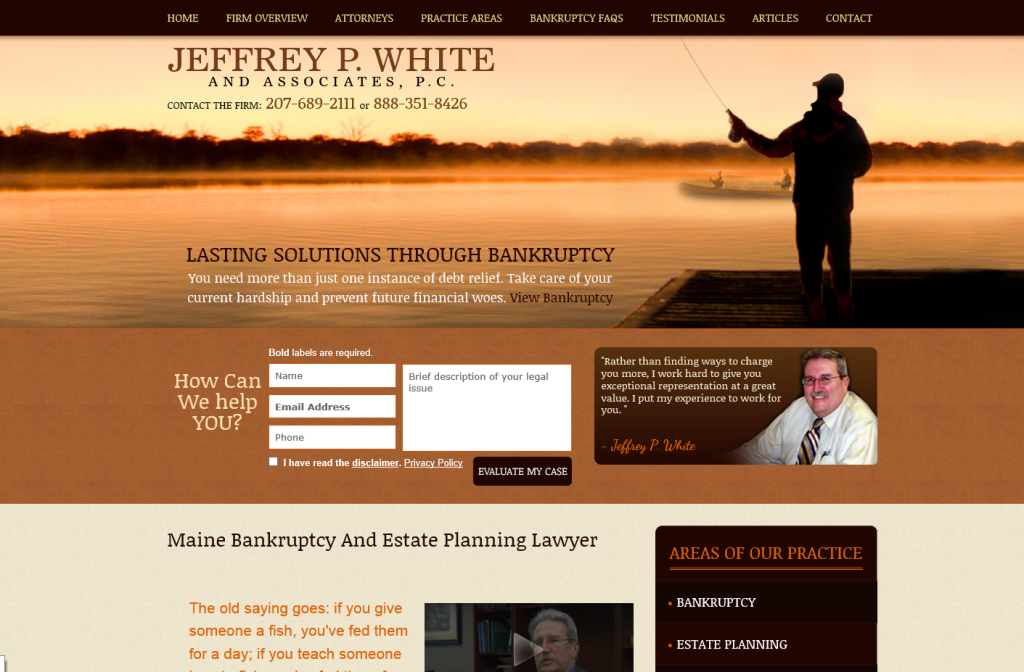 #1 Jeffrey P. White
Great looking BK/Estate planning site from FindLaw.   Wider pixel width distinguishes the site from most older FindLaw sites.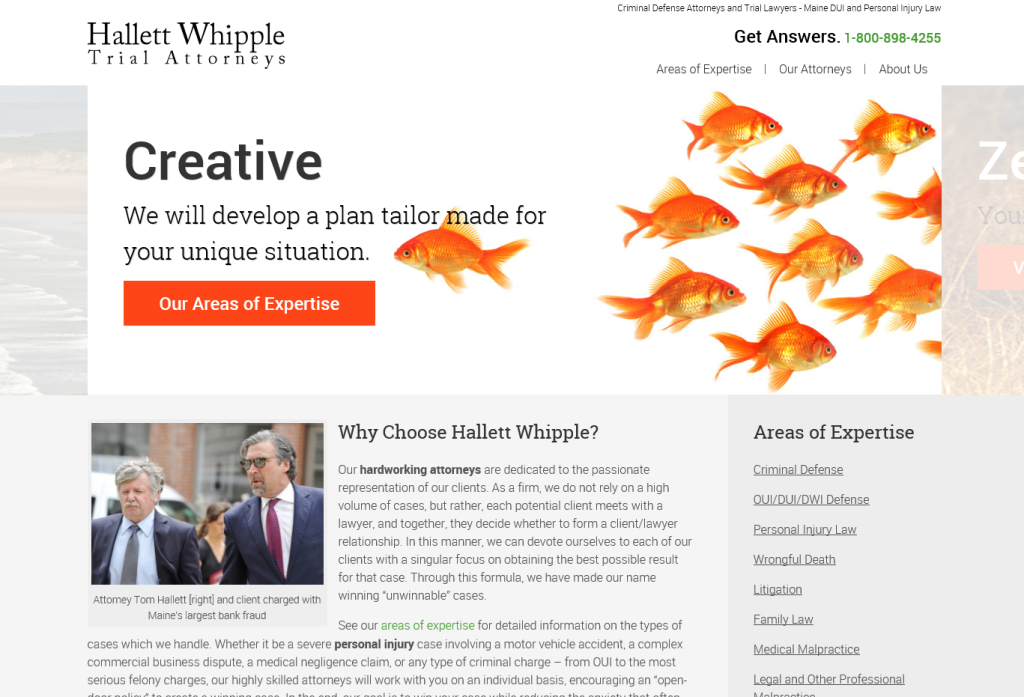 #2 Hallett Whipple
Awesome conceptual design.  Besides the goldfish featured above, the site also features a Cheetah.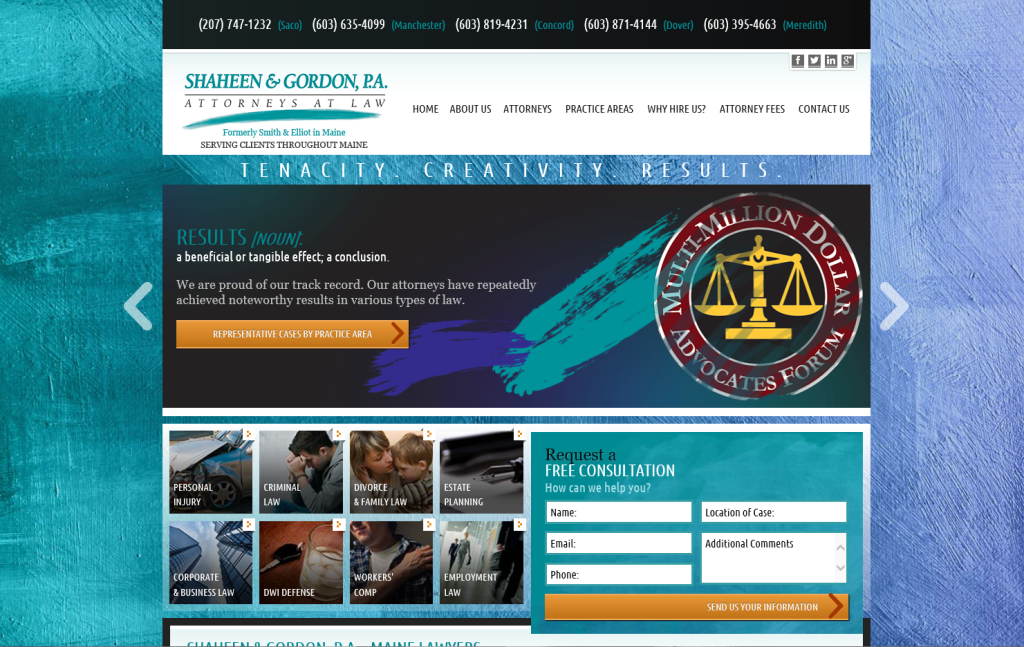 #3 Shaheen & Gordon
Very colorful site from Scorpion Design.   background colors and texture changes.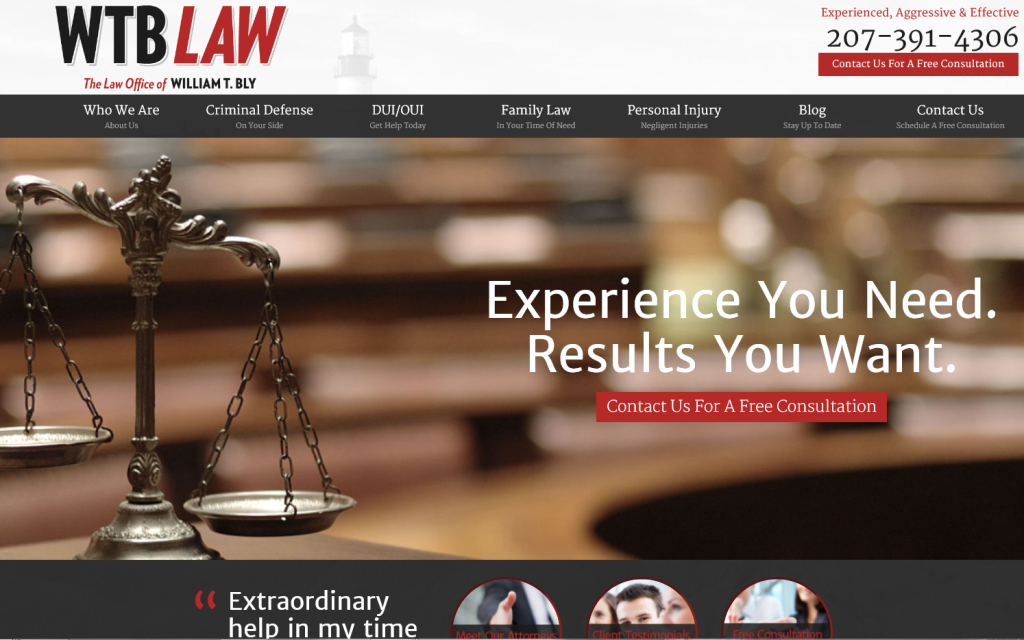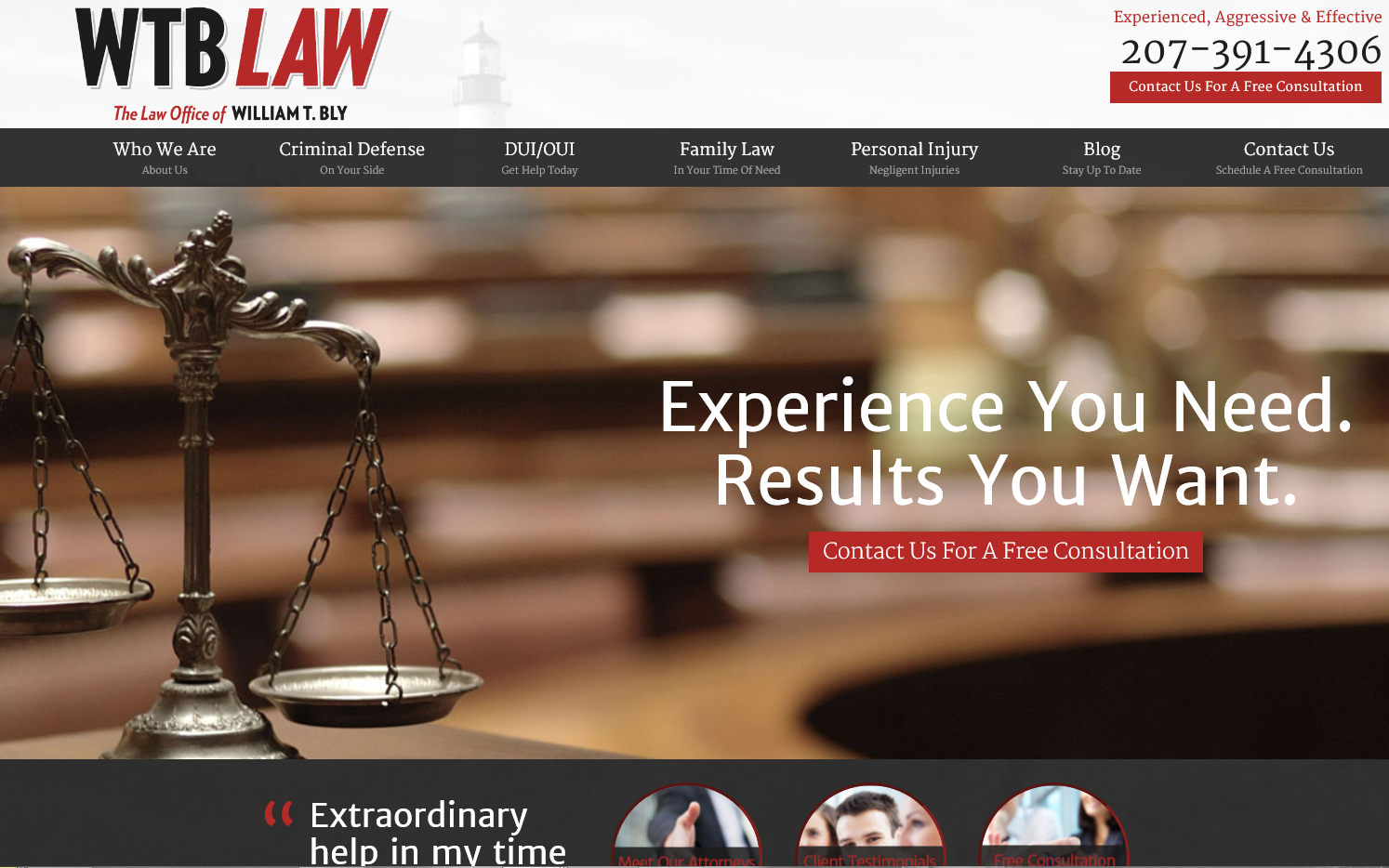 #4 William T. Bly
The best site I have seen from Lawlytics to date.

#5 Rudman Winchell
Nice site with an interactive menu.
Honorable Mention
http://www.nielsengrouplaw.com/  Modern criminal law site
http://www.donbrownlaw.com  Links Web Design
http://www.mcr-ip.com/  Very nice looking IP site