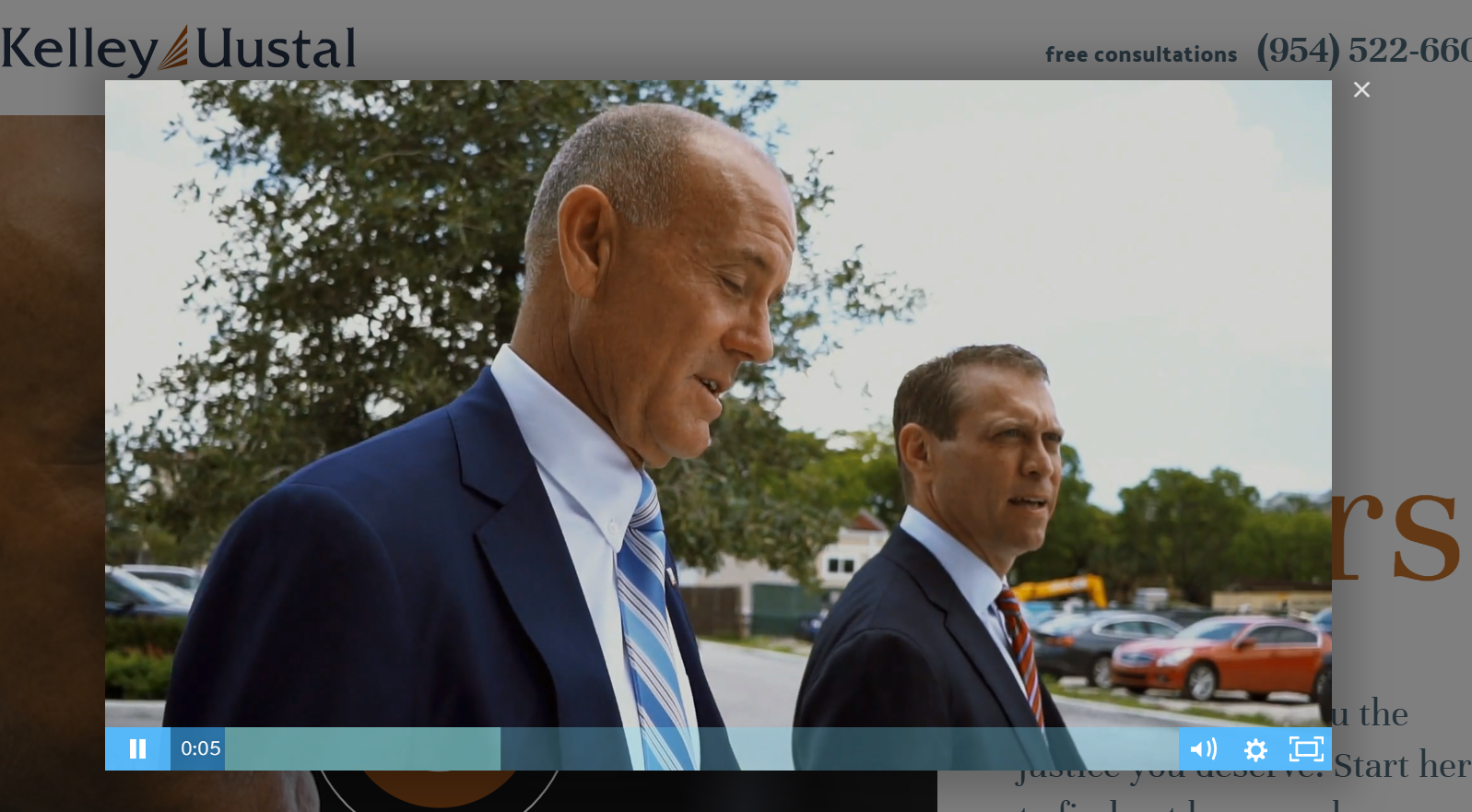 Kelley Uustal Launches New Website
Congrats to the Law Firm of Kelley Uustal on the launch of their new website; www.justiceforall.com .   The new site was designed by iLawyermarketing and replaces their Scorpion site.   The extraordinary new site features an incredible video which is featured in the home page design.   The video and photography were both shot and produced by iLawyermarketing as well.   One of the highlights of the new site is the results section, which does a great job of highlighting the scores of multi-million dollar verdicts and settlements the firm has gotten over the  years.    The results are broken out by various practice areas (Defective products, Car Accidents, and Wrongful Death) adding depth to an incredible list of accomplishments.
Another cool feature is the simple to use "Hamburger" or "fly-out" menu that is accessible on every page of the site.   This simplifies site navigation and is much better for SEO.   Finally, despite background video and a number of high end design features, the site launched with an impressive 89/100 score on the Google Load Speed Test.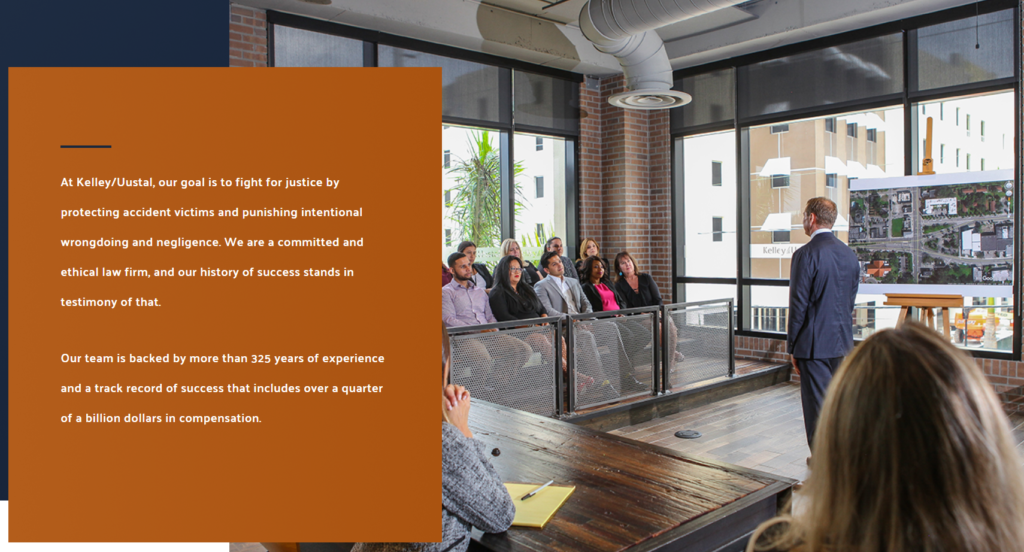 The site features a number of images from their incredible office, including this picture of their mock courtroom!
Finally the substance of the attorney videos is extremely impressive.  Both Robert Kelley and John Uustal's videos are amazing.   Their passion and love for what they do clearly comes across in the videos.   After watching their video's it is easy to see why they are such great trial lawyers.  You can view Robert Kelley's video here.
We at iLawyermarketing are very proud of this site and honored to represent a firm of this stature.   Special thanks to marketing director Roland Ochoa on helping us create a truly special website.